Have you been thinking about getting back into a fitness routine? A body in motion stays in motion!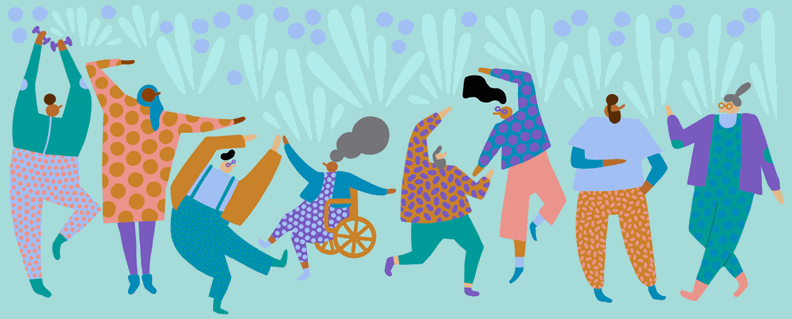 Have you been thinking about getting back into a fitness routine?
The COVID-19 pandemic has affected all of us. Some of us took on new challenges, such as exercise programs or decluttering. But for many older adults, not being able to socialize, exercise with others, run errands or even maintain our appointments with healthcare providers and therapists, has led to unhealthy habits and deepened isolation and depression.

Now's the perfect time to get a fresh start on your wellness goals! Join Juniper on May 25 to learn about Juniper classes — Stay Active and Independent for Life (SAIL), Tai Ji Quan: Moving for Better Balance and Walk with Ease — and how they can help you feel your best. Try out some of the moves and have a chance to ask questions of our trained leaders.
We are providing two options, in-person and online. Both are free and open to everyone.
May 25 - 9:30 - 10:30 a.m.
YMCA at the Essentia Wellness Center
4289 Ugstad Rd, Hermantown, MN 55811
Free; no registration needed
Download the flyer.
Online - May 25 - 3:30 - 4:30 p.m. CDT
Download the online-only flyer
Getting back into a regular fitness and movement routine has never been more important. If you've fallen behind, research shows you're not alone. The University of Michigan surveyed 2,000 American adults aged 50 to 80 in early 2021 about their activity levels. The study found that "Nearly 40 percent of those age 65 or older reported both reduced physical activity and less daily time spent on their feet since the start of the pandemic. Those factors were associated with worsened physical conditioning and mobility."
Decreased activity and mobility can be a slippery slope to more serious issues. "It's a cascade of effects," said Dr. Geoffrey Hoffman, a health-services researcher at the University of Michigan's School of Nursing and lead author of the study. "You start with changes in activity levels. That results in worsened function. That, in turn, is associated with both falls and fear of falling."  
Not only is being physically active best for your health but t's key to living independently, which is what most older Americans want for their later years. But living independently might not be an option if you aren't functioning well and it could also lead to "increasing disability, a greater need for eventual long-term care, and higher Medicare and Medicaid costs," wrote the author of the New York Times article.
If you have not focused on your physical activity, it's not too late to jump-start your wellness goals. According to Dr. Hoffman, "'You can reverse deconditioning. You can recover mobility.'" In short, the pandemic has only reinforced the advice most healthcare providers, fitness experts and scientists have been giving for years to all Americans: "Move more."
So, what does that mean? "You want to do everything you can to be as active and mobile as possible," said Dr. Marla Beauchamp, who researches mobility, aging and chronic disease. "Scientists recommend a balanced exercise program, mainly endurance, but also resistance exercise, flexibility training, and exercises for balance."
That's where Juniper classes come in. Whether you want to manage arthritis or diabetes, improve your balance and prevent falls or stay independent for as long as possible, Juniper offers a class that fits your needs and wants. Juniper can help you reach your wellness goals and take charge of your life. Learn more.