Celebrate with us by learning more about Juneteenth and the history of African Americans.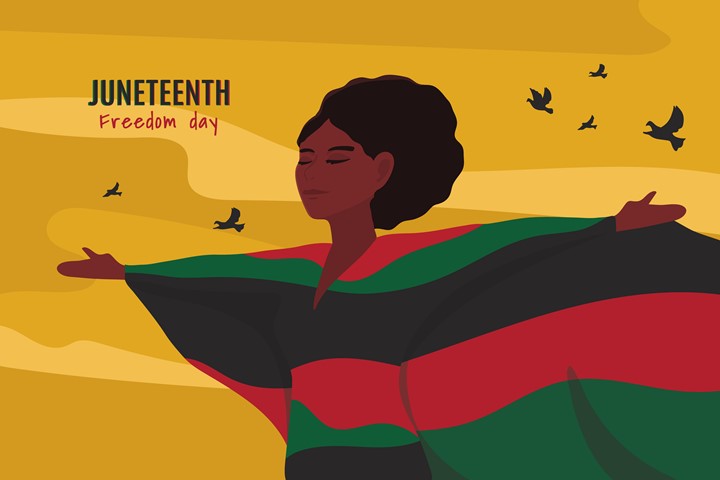 Did you know? About 56% of African American adults believe depression is a normal part of aging.
Source: National Institutes of Health

Juneteenth is on June 19
On January 1, 1863, the Thirteenth Amendment ended slavery throughout the United States. Unfortunately, it wasn't until June 19, 1865, that over 250,000 enslaved African Americans were free in the state of Texas. This state was a Confederate territory and was not immediately free for black slaves until much later.

Juneteenth acknowledges and celebrates African American freedom, education and achievement. This is the time for reflection, rejoicing and planning for the future. Celebrate with us today by learning more about Juneteenth and the history of African Americans.
---
Race-related stress in older adults
Many older adults experience race-related stress, especially African American men. Statistics show that these men experience more unfair treatment and discrimination in work, housing, criminal justice and health care systems compared to other racial groups.

Race-related stress can lead to many health issues including chronic stress, depression, anxiety and dementia. Many African Americans have limited access to resources such as transportation, medication and healthcare, education, housing and employment.
6 tips on how to celebrate Juneteenth
Empathize with those who may struggle with racism by listening and supporting them.
Understand the importance of this holiday and the history of African Americans by asking those in need what you can do for them.
Celebrate the history, life and culture of African Americans by visiting a museum, event, or cultural dinner or holiday.
Educate yourself by watching a documentary on slavery or reading a book by African American authors and poets.
Advocate for racial justice. Apply your education in anti-racism and consider making changes by supporting Black candidates running for office or call your elected officials.
Make others aware, especially children. Children can change the future! It's important for them to learn about the bravery of African Americans and the history of racism.


Stay Active and Independent for Life is an exercise class for those who want to improve their strength and mobility, and are looking for structure and accountability. Each class includes a warm-up, aerobics, balance exercises, strength exercises and stretching. Exercises can be done seated or standing to adapt to varying ability levels.
June 29 - September 21 | 8:00 a.m. - 9:00 a.m.
Tuesdays and Thursdays
Location: Online 
Cost: Free