Consider 5 great apps to download onto your phone.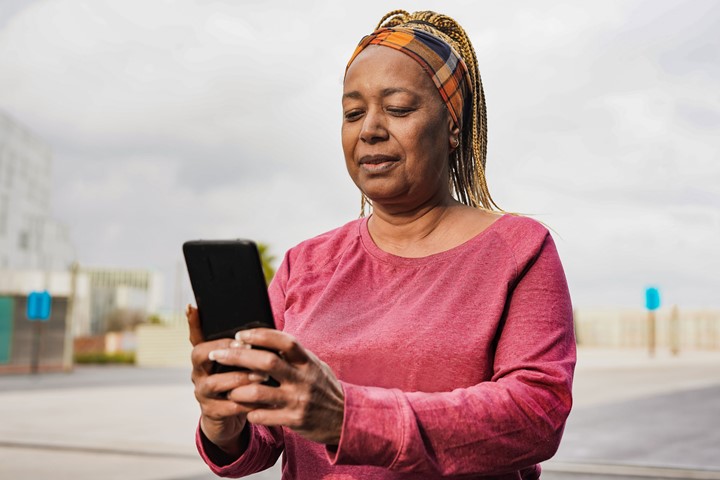 Facebook Messenger
Stay in contact with friends and family through Google Messenger. This app lets you chat with people, send photos, talk over video and more. 40% of adults over 65 have a Facebook account that links to their Facebook Messenger.

Google Maps
Google Maps is a great app to have regardless of what age you are. This app can help you find where you're going, give you the best route to get there, let you save addresses and more. More than 72% of the population uses Google Maps on their phones.

Libby
Consider using an app that lets you listen to audiobooks. Libby is an app that links up to your local library to offer millions of audiobooks or ebooks. You can use this app to browse the books at the library, including magazines, and download the books to listen without internet.

Magnifying Glass + Flashlight
According to American Family Physician, one in three people have some sort of vision-reducing eye disease by the age of 65. Magnifying Glass + Flashlight is an app that lets you magnify text that may be too small and hard to read and also has an option of using a flashlight to make the text brighter. You are also able to "freeze" the text so you can read as slow as you like.

Medisafe
Manage your multiple medications in an easier way. Medisafe is an app that lets you put in all your prescriptions with images and schedules. The app will set off an alarm when you need to take your prescription and remind you what it looks like in case you forget.