Celebrate Women's History Month by learning more about women's health and ways of keeping yourself and others healthy.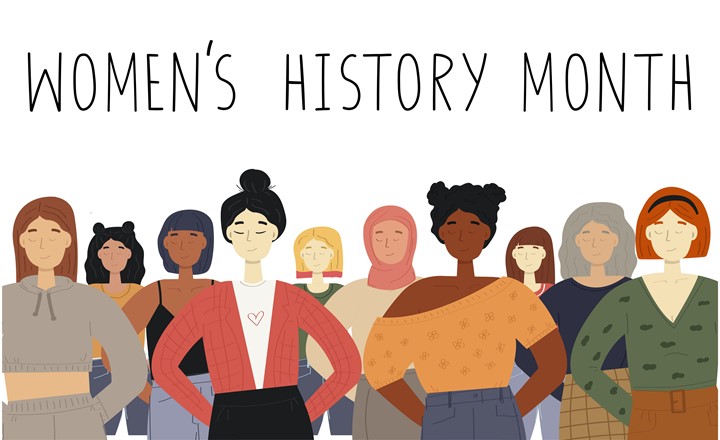 Women's History Month is celebrated throughout March. This time is dedicated to honoring women's contributions to American history. President Jimmy Carter declared National Women's History Week on March 8, 1980, and was later changed to Women's History Month in 1987. Many people around the world recognize this time with demonstrations and educational initiatives such as presenting women with gifts and flowers.
Some statistics of women
Survey done by the University of Minnesota
81% of women participated in physical activities in the past month
47% of women exercise 3+ days a week
79.3% of women have a routine checkup once a year
76% of breast cancer mammography found anomalies in women over 40
4 tips on staying healthy
Consider some helpful activities to stay healthy recommended by the Centers for Disease Control and Prevention (CDC).

Exercise. Adults should exercise at least 150 minutes of moderate-intensity activity or 75 minutes of vigorous-intensity activity. Being physically active improves brain health, manages weight, reduces the risk of disease, strengthens bones and muscles and more.

Eat fruits and vegetables. Adults should eat 1.5-2 cups of fruits and 2-3 cups of vegetables daily. Fruits and vegetables are rich in vitamins and minerals and help your body in many ways including lowering blood pressure and preventing cancer.

Limit your sugar intake. Sugar should be less than 10% of your total daily calories. In a 2,000-calorie diet, you should have no more than 200 calories of sugar or about 12 teaspoons.

Water intake. Water is vital in any diet. Every day, adults should drink between half an ounce and an ounce of water for each pound you weigh. For example, if you weigh 150 pounds, you should drink 75-150 ounce of water a day.