Being a caregiver to a family member or friend is rewarding but can come with emotional pressure. Stress and anxiety, especially over a long time, can harm your health and can cause depression. When you care for others, it is easy to ignore those symptoms. However, it is important to care for yourself as well.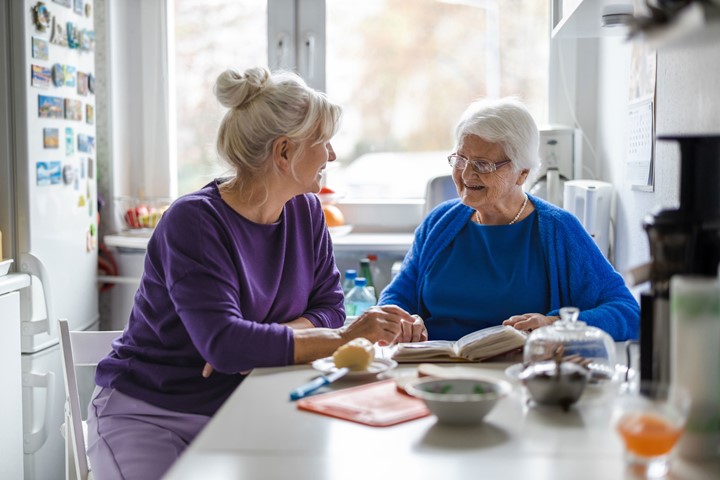 What are some signs of caregiver stress?
Feeling tired by getting too much or not enough sleep
Gaining or losing a noticeable amount of weight
Feeling sad, overwhelmed or worried
Losing interest in activities you enjoyed in the past
Feeling depressed or anxious
5 tips to manage caregiver stress
Focus on what you can provide. Caregivers can feel guilty at times for not doing more than you can provide but no one is a "perfect" caregiver. Make realistic and reasonable decisions when it comes to your caregiver job.
Get connected. Find other caregivers in your community through caregiver support programs. You can find many resources including transportation, meal delivery or housekeeping to delegate some responsibilities.
Keep up to date on your checkups. Stay healthy by seeing your doctor regularly and get recommended vaccinations and screenings. Make sure your doctor knows you are a caregiver and mention to them any concerns you have.
Set realistic goals. Prioritize your time by making a schedule or daily routine. Understand that some tasks may be unrealistic, such as hosting holiday meals.
You aren't alone. Accept help from other family members, neighbors or friends. Make a list of things that you can pass on to other people.
---
Learn about our Juniper class, Powerful Tools for Caregivers where participants gain skills and techniques for caring for yourself while you care for others.