Juniper helps communities throughout Minnesota create a culture of health where prevention and wellness are the norms by enabling older adults to take charge of their health and well-being, extending their independence and improving their quality of life. Juniper achieves this goal through a network of community-based organizations that provide evidence-based health promotion in all 87 counties across Minnesota.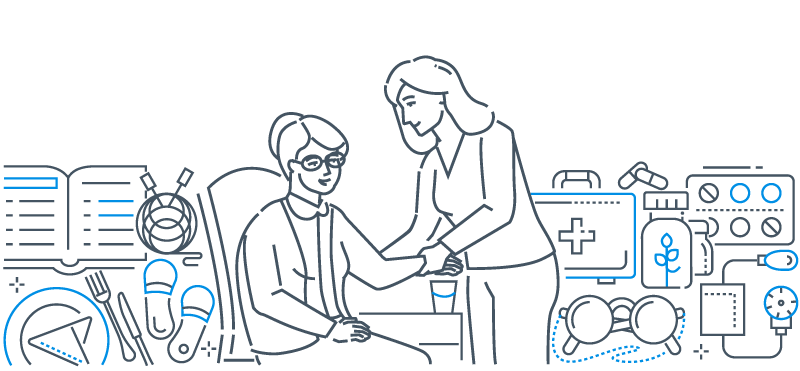 Building on its role as "network lead entity"
We are excited to announce that Trellis has been awarded a "No Wrong Door Community Infrastructure Grant" from the Administration for Community Living (ACL) to build its capacity as a "network lead entity" for the Juniper network and to expand delivery of services that address social determinants of health for older adults.
According to a ACL, "a growing body of literature shows that community-based organizations are more likely to successfully expand their missions to support the diverse needs of individuals and families in the community if they belong to integrated networks with diverse partners." Network lead entities serve as hubs for coordinating services, providing consistent contracting and program delivery and providing administrative support to the broader network.
"As an area agency on aging for the Twin Cities metro area, Trellis sees first-hand the growing need for services for older adults and the shrinking government dollars for addressing those needs," says Mark Cullen, VP of Strategy and Business Development for Trellis. "We believe that our innovative network approach to bringing home and community-based services to older Minnesotans offers healthcare providers and payers a unique opportunity to complement their excellent healthcare services with valuable social care services. This integration between healthcare and social care is long overdue."
Our objectives
The objectives of this grant are to:
Lead community integrated health networks (CIHN) in at least three care settings. Juniper will embed community health workers within these entities to offer social determinants of health screening, care navigation, health promotion programming, and referrals for other long-term services and supports.
Develop partnerships with healthcare entities across Minnesota to enable referrals to home and community-based services for at least 1,000 patients.
Provide administrative support (e.g., technology, analytics, payment processing) to other social service networks across the country, building on our existing relationships with Illinois, Maine, North Dakota and Texas.
Target populations
Juniper focuses its outreach and services on people of color and others facing disparities and those with low-income and disabilities. People who qualify for both Medicare and Medicaid (Medical Assistance in Minnesota) are often vulnerable older adults with complex medical needs and are a target population for Juniper services. The Juniper approach of integrated medical and social care will help to ensure that those in greatest need get the wrap-around care they need to thrive.
We look forward to this opportunity to build new partnerships with healthcare entities and with an expanded group of community-based organizations and bring a new level of integrated services to older adults in our community.