Get strong, improve balance and feel good
Juniper classes will help you move more easily, sleep better and reduce your risk of falling!
Join us for a free or low-cost, small group class. You'll meet new people and jump-start your ability to do the things you love. 
Evidence-based classes
A Matter of Balance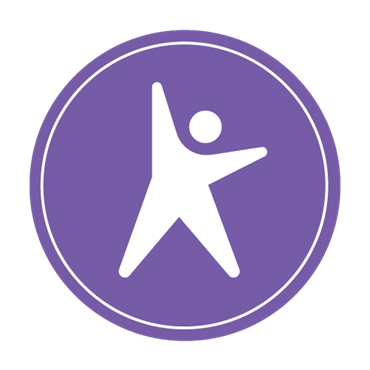 Examine your environment and other factors to reduce your risk and fear of falling. This group discussion class will support you in increasing your activity to keep you independent. Learn more.
Stay Active and Independent for Life
This ongoing exercise class helps you increase strength, balance and fitness and incorporate active movement into your everyday life. Learn more.
Stepping On
Hear from a variety of experts to learn to manage medications, address sensory issues (vision, hearing) and eliminate hazards in your home Increase. And learn some easy and fun balance and strength exercises. Learn more.
Tai Ji Quan: Moving for Better Balance
Beginner
Improve your balance, strengthen your muscles with gentle tai ji quan (also known as tai chi) movements. This class will help you stay mobile and independent. Learn more.
Advanced
An advanced version of the Tai Ji Quan: Moving for Better Balance class, this class deepens the practice of tai ji quan. Learn more.
What class participants say
"Great class! Loved it and very interested in taking additional classes!"
— Tai Ji Quan class participant
"Before Juniper, I've never been able to maintain an exercise program for more than a year!"
— SAIL class participant
"When I'm walking I still think, 'lift your feet, walk heel-to-toe.' I have stopped falling!"
— Stepping On class participant
"My Juniper class literally keeps me going! I've had lots of physical therapy and recognize every little thing in the class as beneficial to me leading a normal life."
— Juniper class participant
"I really appreciate this class. It involves both mind and body as a whole-body workout."
— Tai Ji Quan class participant
NO|FALLS Minnesota is a multi-organizational collaboration led by Juniper. 
The collaboration includes the Minnesota Department of Health, Minnesota Board on Aging, Minnesota State Fire Marshal, Minnesota Association of Area Agencies on Aging and 70+ Juniper program providers in community-based and health care organizations.
Help spread the word
Will you help spread the word about the NO|FALLS Minnesota campaign?
Visit our campaign toolkit page to find graphics and messages that you can use.